Lighting Up the Furthest Corners of the Delta
By Oscar – Volunteer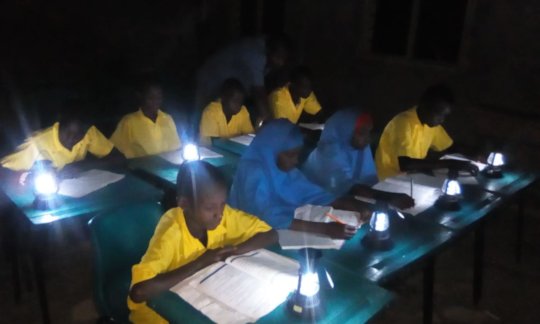 Assa Primary Night Studies
The months of September and October were busy months for TRLF staff who were criss crossing the Tana Delta, distributing solar lanterns to the most far flung and remote villages. First we did raise over US $ 2,000 during the month for the GlobalGiving Matching Campaign in 12th September. Thank you to all this who participated and the rest who are always supporting our projects. A total of 135 students from 8 different schools and villages have since benefited from this assistance during this period, the majority of them in Grade 7, and who will be sitting for their primary school leaving examinations in Nov 2019. See the table below for the breakdown of the solar lanterns distributed during the months of October and November this year.
Chamwanamuma Primary – 35
Serah Primary – 14
Odole Primary – 15
Shirikisho Primary – 25
Miticharaka Primary – 19
Assa Primary – 20
Kibokoni Primary – 7
All the schools are located in villages not connected to the National Power Grid, and unlikely to be connected in the forseeable future.
Some of the schools have arranged for these students to board at school from Mondays to Fridays to minimize the time students spend travelling from home to school daily. This allows them more time for participation in games, as well as night studies under the guidance of their teachers. This arrangement has been possible because of the solar lanterns. With their classrooms being lit up by the solar lanterns, students from these schools can now do night studies easily.
During the weekends when the students return to their homes, they carry their lanterns with them benefiting their entire families.
Assa Primary School is located 90 kms from our centre. The headteacher there, Mr. Anthony Nyagah , was very grateful and sent feedback that "students in Grade 7 are benefiting so much from the donation of the lanterns, and have started showing good improvement in their rate of learning". Another primary school which benefited from this assistance, Miticharaka Prmary School, is located in a very remote part of the Tana Delta, with the only access being dirt roads across the many islets leading to the school. These islets are connected by hand constructed wooden bridges.
The Kenya primary schools academic year ended on 26th Oct 2018 and will restart in January 2019. TRLF will then continue distributing solar lanterns to students studying in schools in Ndera and Salama location by mid January.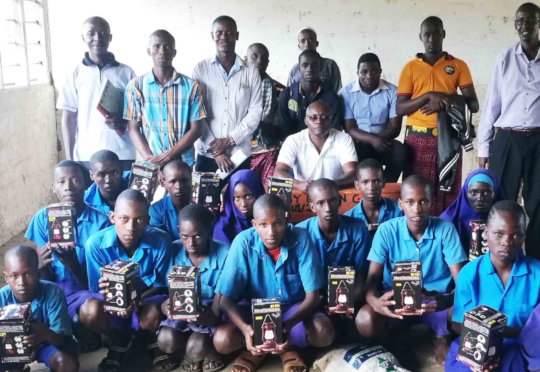 Onkolde Primary Students with their solar lanterns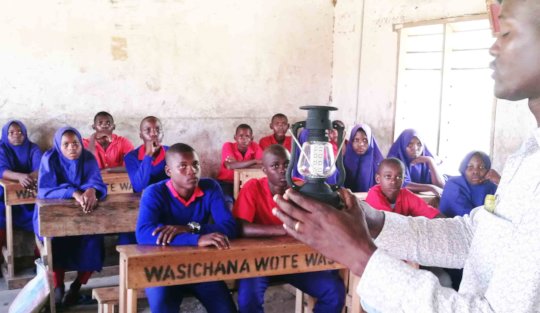 Demonstrating for Shirikisho Primary
Miticharaka Primary Students with their lanterns
Road to Miticharaka Primary
On a scale of 0 to 10, how likely are you to recommend this project to a friend, family member, or colleague?
Updates are posted directly by Project Leaders, and to make your experience as authentic as possible, GlobalGiving does not alter these updates – they are the real deal.
About this project:
Solar Lanterns for Tana Students

by Tana River Life Foundation

Rural schools in the Tana Delta have been usually left out from development plans the communities live off the grid as the power infrastructure doesn't reach their villages. Without light, students are unable to study nor do homework when the sun goes down. Providing solar lanterns will be enable students to do their homework in the evenings, providing them the opportunity to do better in national examinations. Beneficiaries are upper primary students in Class 7 & 8, aged between 12-15 yrs

Filed under: Solar Lantern, Tana River Life Foundation | Tagged: fundraising, self-sufficiency, solar | Leave a comment »