New Year, New Solar Lanterns
By Oscar Raha – Volunteer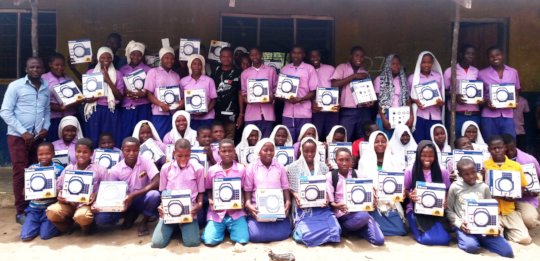 Ozi Primary Students with Solar Lanterns
Happy 2019 to our donors over the world and Gong Xi Fa Cai to our donors in Asia as you usher in the year of the pig. Your donations on this project is making a huge impact to many students in our community as so far over 200 households in Tana Delta Sub County have benefited since 2017. This year we were at Ozi Primary which is one of the most rural parts of the county as the nearby village is only accessible by boat and by motorbike during the dry seasons. Ozi village is situated at the mouth of the Tana River where it flows into the Indian Ocean. The school has a population of 461, with the highest enrolment being from the lower primary level.
The Government has installed solar in one of the classrooms to support its Digital Learning Programme to the lower grades during the day but parents are not willing to send their students to school during the night due to security concerns as well as worries about safety of the female students. It's for this reason that the Foundation has donated 52 solar lanterns to the students of class 7 and 8 to ensure that they can conduct their night preps. This particular type of Solar Lanterns have a component that enables parents to charge phones during the day hence serve as an income generating resource to cover some basic necessities.
This year's class 8 comprises 17 students, with 15 of them being girls and boys being only 2. It is a unique scenario in the area as mostly the number of boys in classes is usually higher than that of girls. This had a negative impact towards studying at the school at night as their class teacher Mr. Ngoka was quoted, "The community don't want to bring students to school especially the female pupils. I have a hard task of convincing the parents on the benefits of letting their students do night preps. It wasn't making sense to give students homework over the week as I was sure they can't do it at home. Now I can give them assignments that I am confident they can do."
After donating the solar lanterns, Bakari a class 7 student had this to say, "Although I scored 200 /500 for the last exams, I am very confident that I can improve my performance to at least 300. This is mainly because at home usually I don't study at night but now I have the resources to. I have a sister also in this primary school and we will help each other study." While Aisha a class 8 student said "I am grateful to all donors who had a hand in this project, as my results are somehow poor and I do hope that this year I can do a lot of personal studies at home to ensure that I improve significantly come the end of the year.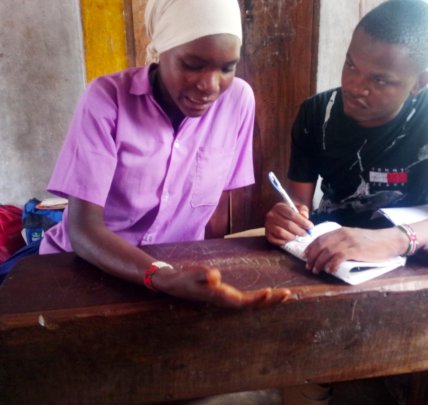 Oscar conducting an interview with Aisha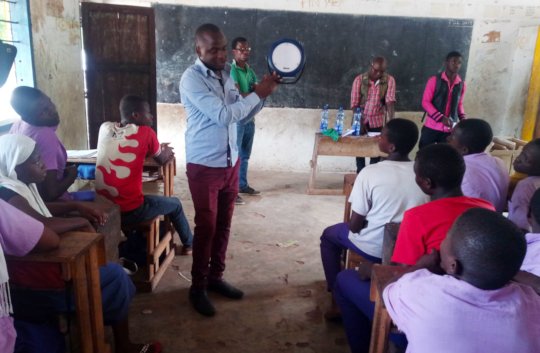 Demo on how the solar lantern works by TRLF Youth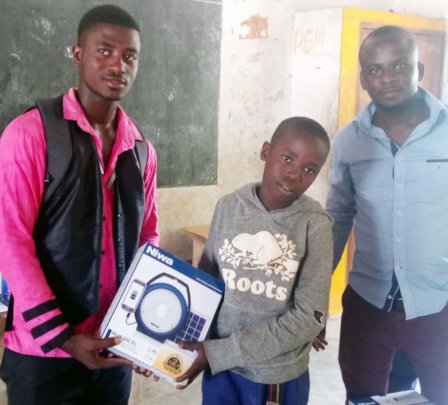 Bakari receiving his Solar Lantern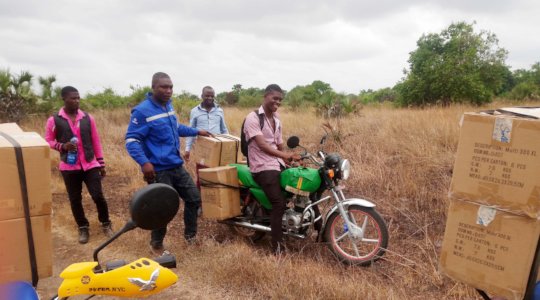 Road to Ozi Primary
On a scale of 0 to 10, how likely are you to recommend this project to a friend, family member, or colleague?
Updates are posted directly by Project Leaders, and to make your experience as authentic as possible, GlobalGiving does not alter these updates – they are the real deal.
About this project:
Solar Lanterns for Tana Students

by Tana River Life Foundation

Rural schools in the Tana Delta have been usually left out from development plans the communities live off the grid as the power infrastructure doesn't reach their villages. Without light, students are unable to study nor do homework when the sun goes down. Providing solar lanterns will be enable students to do their homework in the evenings, providing them the opportunity to do better in national examinations. Beneficiaries are upper primary students in Class 7 & 8, aged between 12-15 yrs

Filed under: Solar Lantern, Tana River Life Foundation | Tagged: Education, kenya, projects, self-sufficiency, solar | Leave a comment »